Dashing Dawn White Aminah



white swiss shepherd female
Born: 13. October 2010
ÖCH Aragon of Trebons Berger Blanc x Elegant Queeni Alpen Angel
Home: Szeged (Hu)


Health:
HD-A FREE
ED-0 FREE

Results:
HERDING WORKING EXAM
Herding Instinct Test
BH exam
Agility competition I. place (DKSK)
Herding Competition II. place (2014)
Hungarian Obedience Competition 2014
II. place and III. place
K99 E/1 exam
K99 E/3 exam
K99 E/5 exam
K99 E/7 exam
K99 Ü/2 exam
K99 Ü/4 exam
K99 Ü/6 exam
K99 NY/3 exam
20. February 2011 Székesfehérvár Ch Show: baby class Very Promising I., judge: Dr. Gábor Hargitai
01. May 2011 Orosháza CAC: baby class Very Promising I., judge: Peter Firic (SRB)
10. September 2011 Pomáz SFJK Clubshow: youth class Excellent I. Youth Hobby Clubwinner 2011
30. September 2012 Martonvásár SFJK Clubshow: adult class Excellent II., SFJK Hobby Winner, SFJK Working Winner I.

Photos



Pictures from Portelek Dashing Dawn Herding Camp 2013



Pictures from Portelek Dashing Dawn Herding Weekend 2012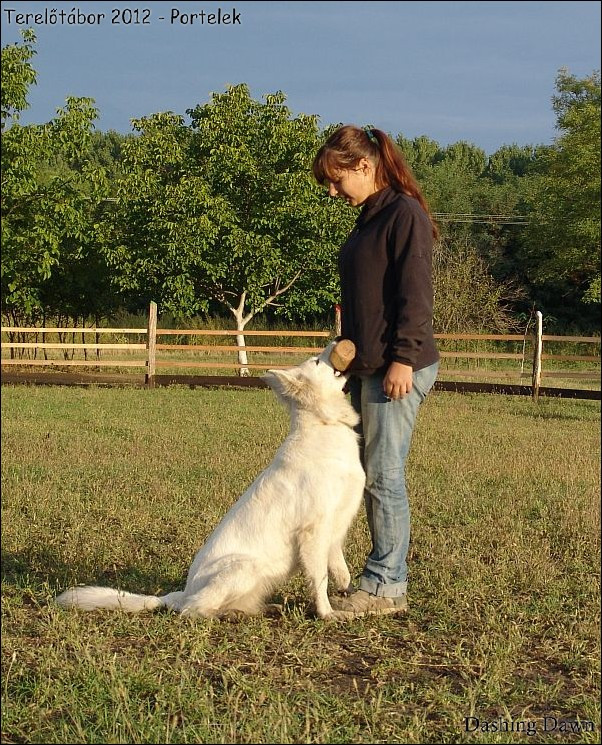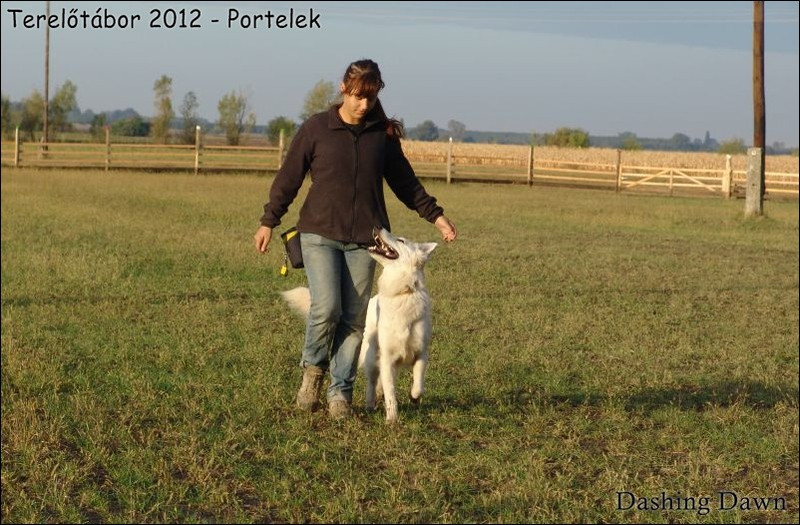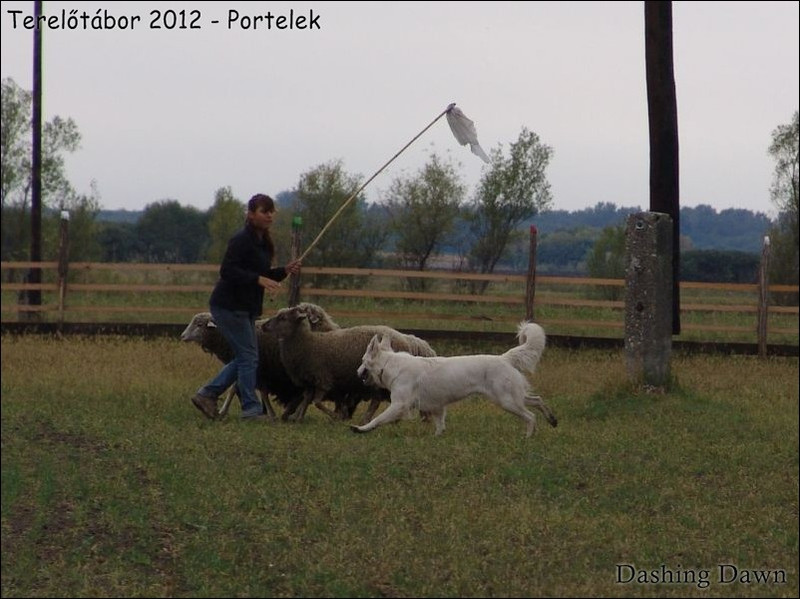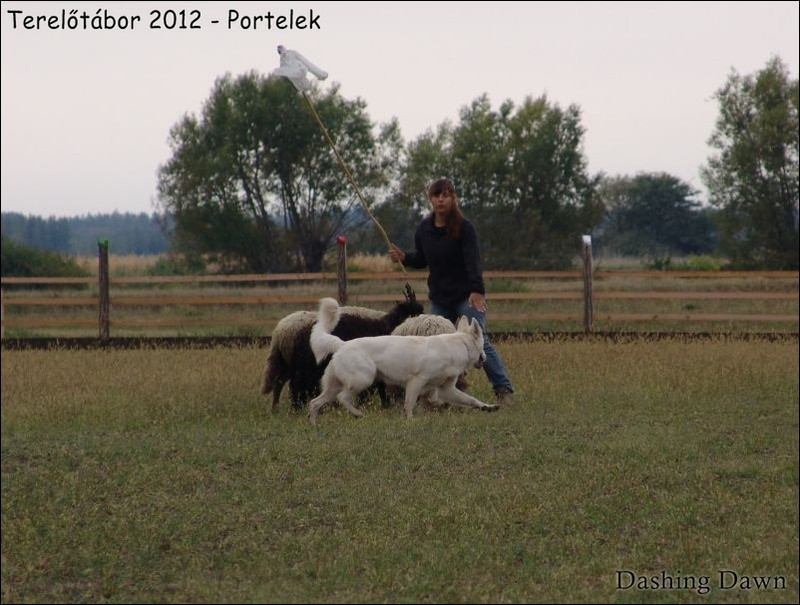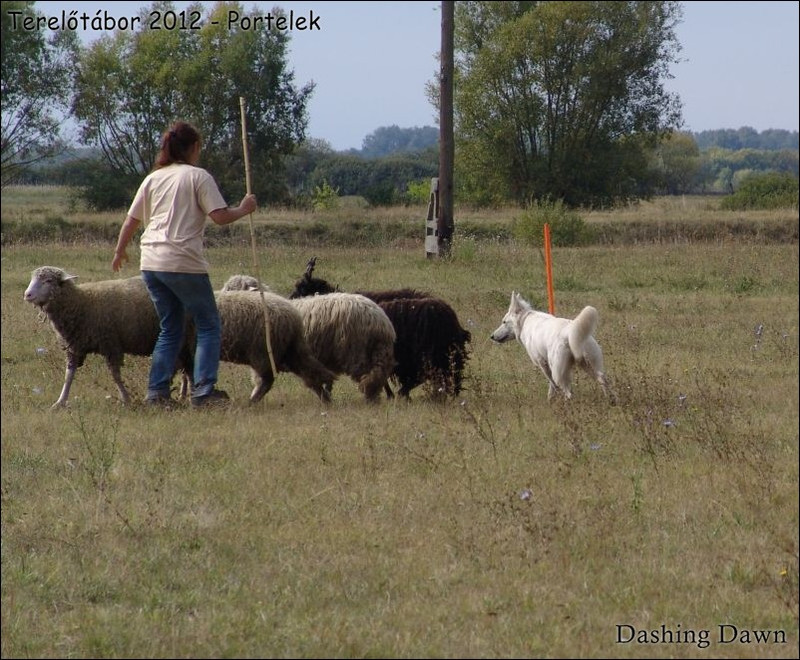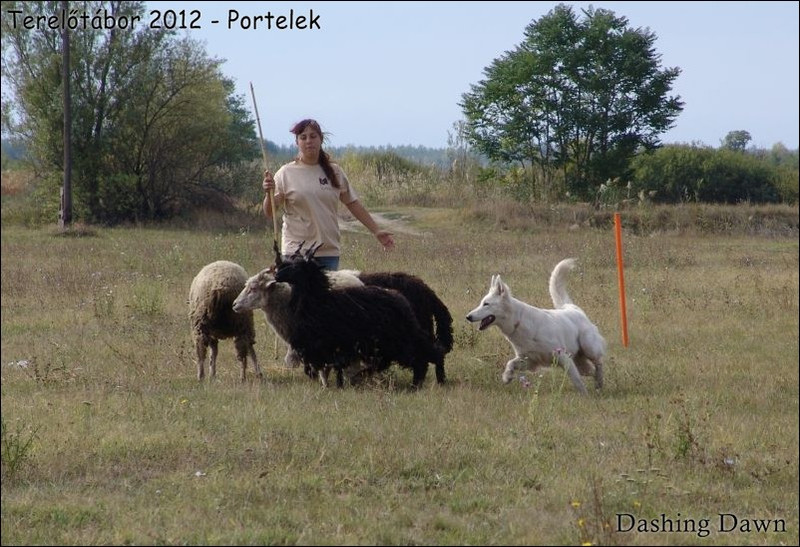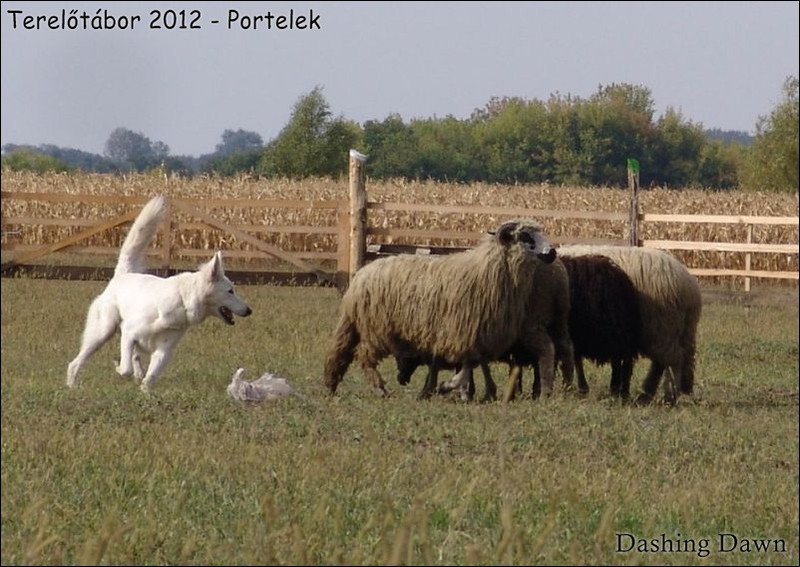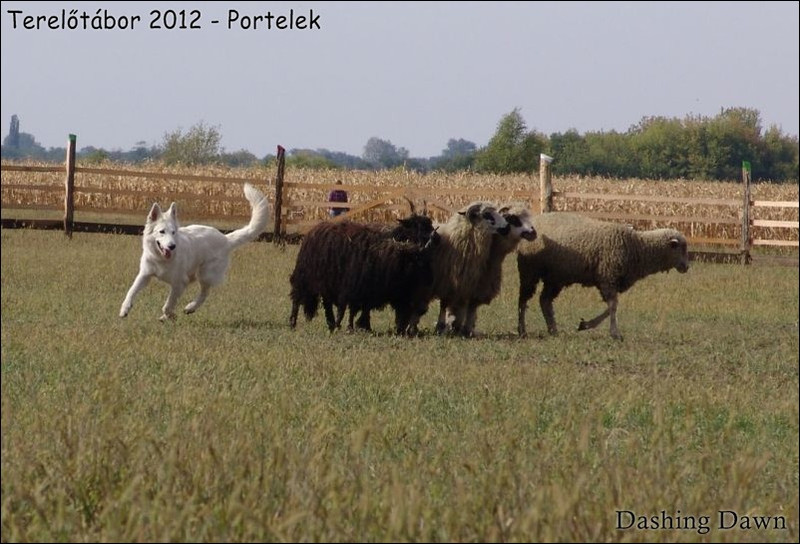 Szegedi Kutya Klub's photos: Aminah in the dogschool



Krisztián Csillag's photos: /Arcsi foto/


Pedigree